At MSJ we value the whole child and aim to nurture their spiritual, cognitive, emotional and physical sides to be the Blossoming-BEST they can be!
The Holy Spirit produces this kind of fruit in our lives:
love, joy, peace, patience, kindness, goodness, faithfulness, gentleness, and self-control.
Galatians 5:22-23 (NLT)
Welcome
On behalf of the pupils, staff and directors to our Church School serving the community of Moordown and Parish of St.John's, may we extend a warm welcome to Moordown St. John's Church of England Primary School.
We hope you find our website interesting, informative and above all, we hope you begin to get a taste of life at Moordown St. John's Church of England Primary School. One of our key aims is 'partnership' and it is therefor vital that our pupils' parents regard Moordown St. John's as 'their' school. The close the partnership formed between home and school, the more we are able to further your child's education.
Mr PAUL RUFFLE
Headteacher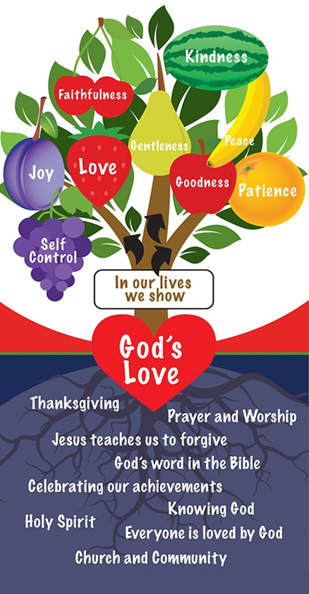 Our Vision
As well as being a thriving, successful and inclusive school, we are a Church of England Primary School and exist to further the work of Christ through high quality relationships, teaching and learning. This fundamental truth is the essence of all that we are and all that we do.
We believe that all pupils, staff, parents and governors are part of a community of learning, where standards and expectations are high and there is a real purpose in being part of the family of Christ.
Our Community Say...
"We are privileged to work with MSJ. We are able to offer a wide range of sporting provision during and after school. This wouldn't be possible without the fantastic support from staff within the school."


Aly williams - team theme

"As a parent of three children at Moordown St. John's, I've always been brilliantly supported by the teachers when needing help or advice. For me, the school is simply second to none."
msj parent


I love our school because we're all unique and special in our own way. No matter who we are we treat everyone like family.




YEAR 4 PUPIL

"Pupils confidently express the view that they feel safe and secure at school. They are mindful of how to stay safe."




ofsted 2018

"Moordown St John's have a Parliament that help the school. People are there when you need them".




Year 2 pupil

"Pupils say that they enjoy school. They welcome the friendly way that teachers value their ideas and help them learn. Pupils also appreciate the way that teachers encourage pupils' good behaviour and help those who need extra assistance."




ofsted 2018
Our Community Say...
I always love writing because it is fun and about different books. I especially enjoyed writing the Easter story and doing Easter artwork in Let's Learn.




year 1 Pupil

"Moordown St John's Christian vision is Christ centred and based on the associated values of the fruits of the spirit. They are intrinsically embedded in the life of the school and have a profound impact on the pupils and adults. This results in a purposeful and happy school community." Statutory Inspection of Anglican and Methodist Schools (SIAMs) 2022
"We really value the fact that when the staff talk to us about our child, we feel they really know and understand her and want the best for her both academically and pastorally."


MSJ PARENT

Moordown St John's provides a deeply nurturing environment for children to grow into grounded, responsible young people. The school ethos, which is rooted in the Christian faith, equips the whole community with a healthy balance of inclusive openness and distinctive Christian Direction".




Dave griffiths - st john's church

"I love this school and the people in it because they are so kind. The teachers are so kind and helpful if you are sad they will try to cheer you up and make you happy!".




year 6 pupil

"Nothing is ever too much trouble for the staff. Whether it's your child's teacher or a member of the office team, everyone is so helpful and welcoming."




msj parent