PFA
The Parents and Friends Association at Moordown St John's school is a registered charity, run and supported by members of the MSJ community. We are all volunteers, committed to helping the school and improving the learning environment for all of the pupils and staff.
In recent years, we have been able to provide funding towards large projects like the deepening of the swimming pool, the installation of the adventure playground and the refurbishment of the library. As well as these grand projects, we have funded everyday items used in the classrooms such as laptops, stationery and learning materials.
Our fundraising efforts aim to provide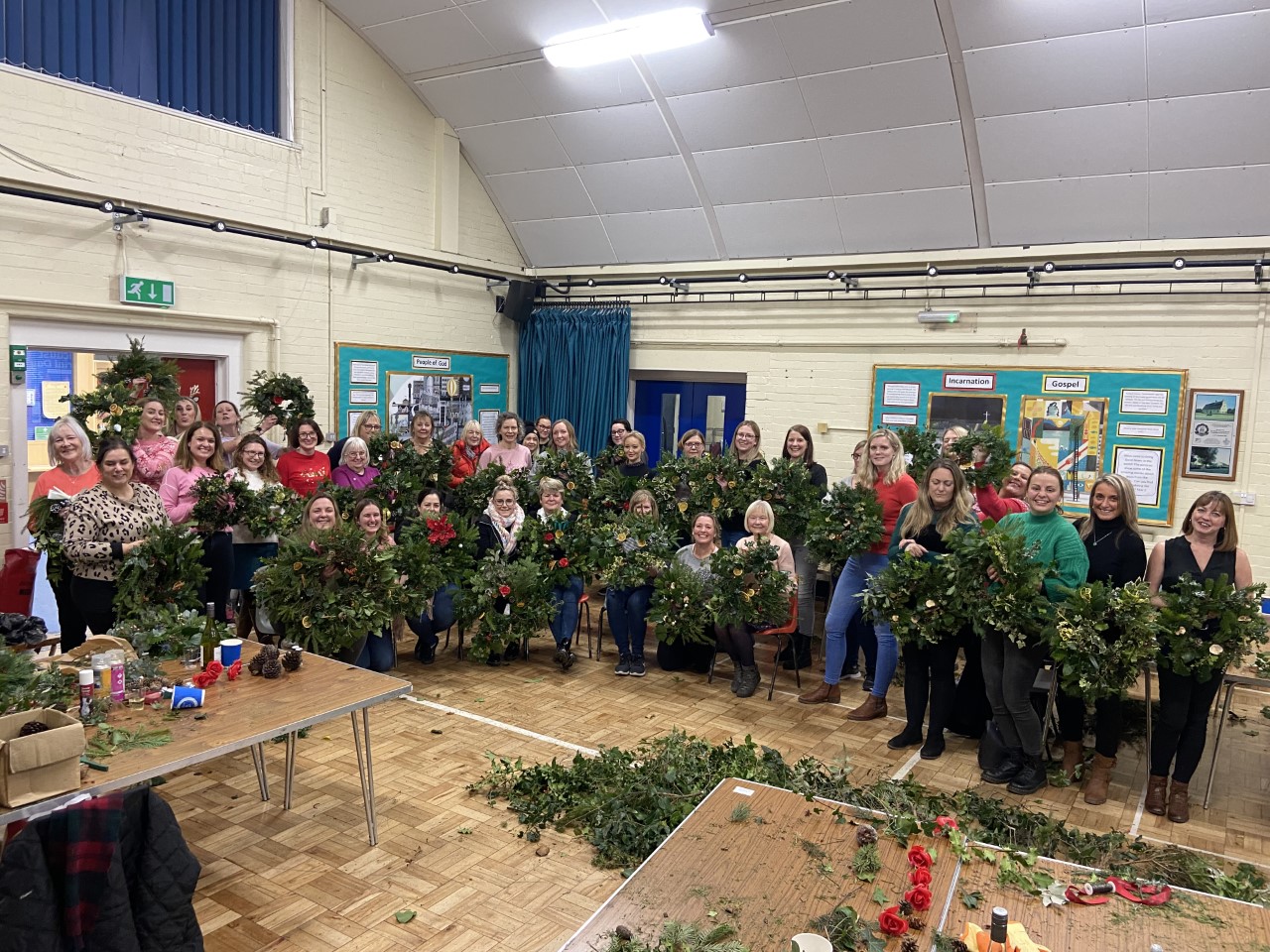 fun and exciting activities for children and adults alike. We run movie nights & discos for the children, and wreath workshops & quiz nights for the grown ups. The Christmas and Summer Fayres bring a buzz to the school, with stalls, games and food for visitors to enjoy. Our raffles are hugely popular. In the past our star prizes have been a Nintendo Switch, a signed AFCB shirt and a cash prize of £200.
As well as bringing in money, we are able to provide the school with some special touches, to lift everyone's spirits. We've provided small Christmas and Easter gifts for each child to enjoy, as well as providing Mother's Day and Father's Day crafts so that all pupils can create precious gifts for someone special in their lives. We like to be creative wherever possible, so have made some playful videos which the children adore. We've spotted Santa dishing out presents around the school, watched the Easter Bunny delivering chocolate eggs and seen what the PFA elves get up to for the Elfsted Review of the school.
Click here to watch our videos.
On a practical note, we run a pre-loved uniform sale once a term, where you can buy second hand uniform items. Between these sessions, you can request uniform via email at uniform@st-johns.bournemouth.sch.uk. We are always glad to receive donations of outgrown uniform to keep our stock room as full as possible. All requests are subject to availability and are packed by volunteers when timings allow.
We are a friendly team of volunteers and we are always happy to receive
help from the MSJ community. We hold meetings roughly once a month and there are plenty of opportunities to volunteer with us. If you'd like to be involved or have any ideas you wish to share with us, please drop us an email pfa@st-johns.bournemouth.sch.uk.
We look forward to seeing you at our next event.
MSJ PFA